Man killed during attempted purse robbery identified
August 13, 2015 - 4:20 pm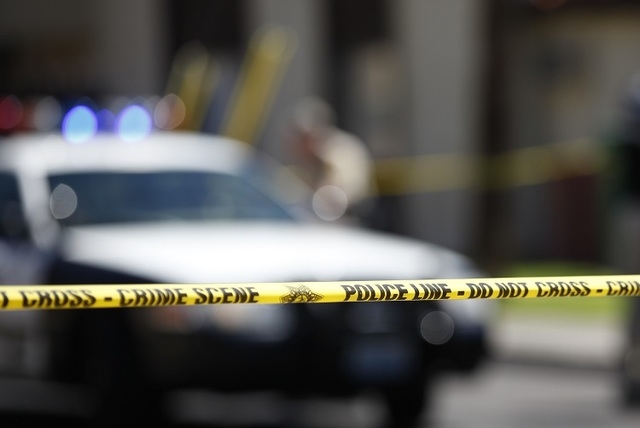 A man who police said was shot dead by a civilian as he tried to rob a woman last week was identified Thursday by the Clark County coroner's office.
Shakem Charles Wright, 19, died from a gunshot wound to the chest, the coroner's office said. His address was unknown.
Las Vegas police said Wright was one of three men who tried to rob a woman Aug. 5 in the 5000 block of Spencer Street, near the Tropicana Avenue intersection.
As the woman was getting out of a vehicle, the men walked up and one pointed a gun at her and asked for her purse, police said. That's when a man got out of the driver's seat, drew a gun and fired several times. Wright was taken to Sunrise Hospital & Medical Center, where he died.
The other two men fled the scene, and police have not announced any more arrests.
Anyone with information about the incident can call Metro's homicide unit at 702-828-3521 or email [email protected]. To remain anonymous, contact Crime Stoppers at 702-828-3555 or go to www.crimestoppersofnv.com.
Contact Ricardo Torres at [email protected] and 702-383-0381. Find him on Twitter: @rickytwrites