7 injured in Kingman school bus-vehicle crash
August 13, 2015 - 12:34 pm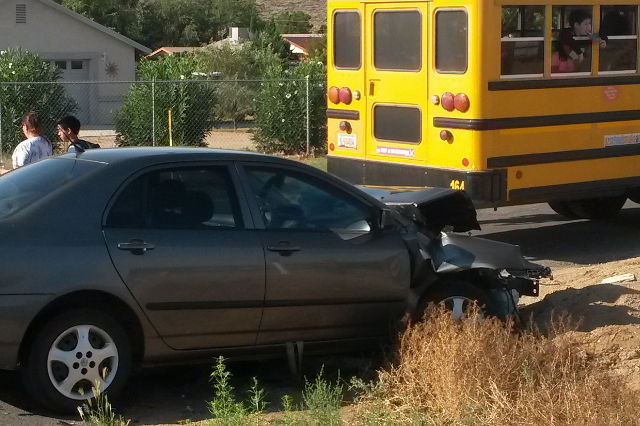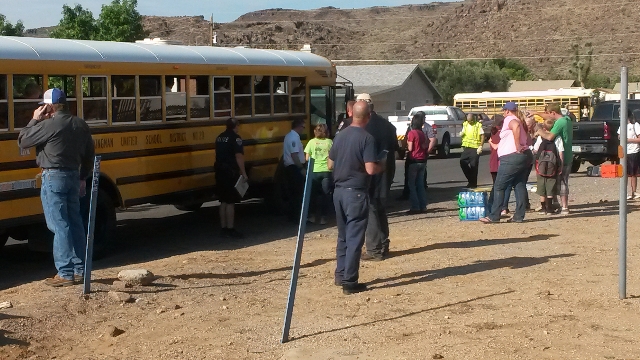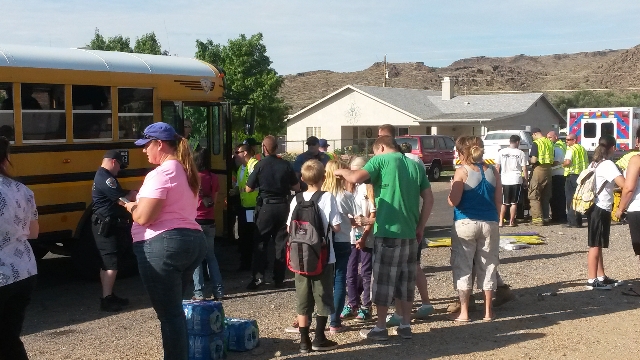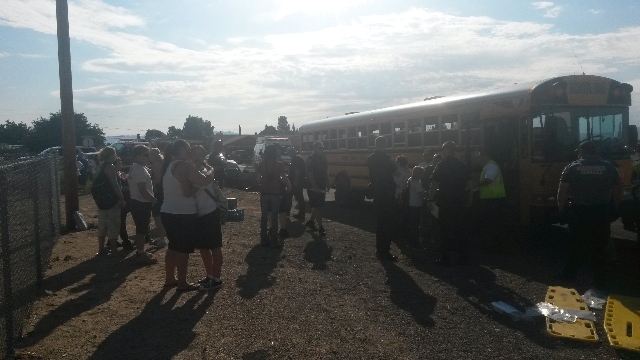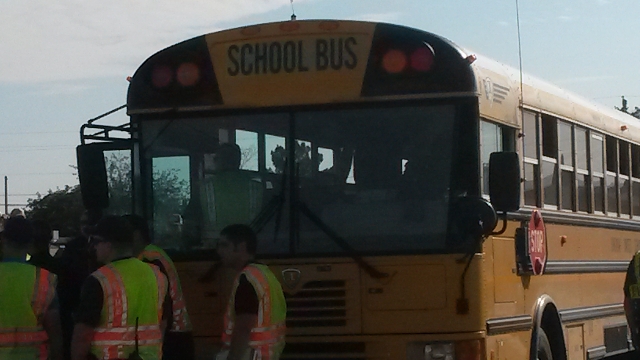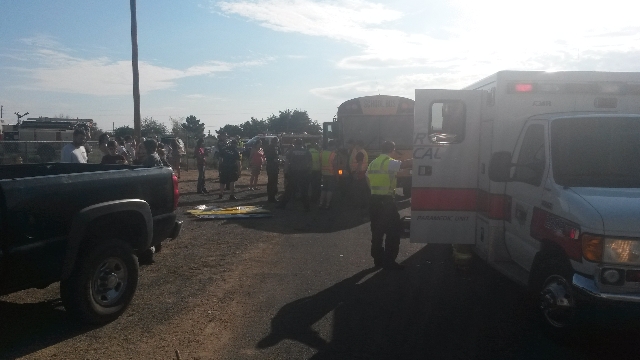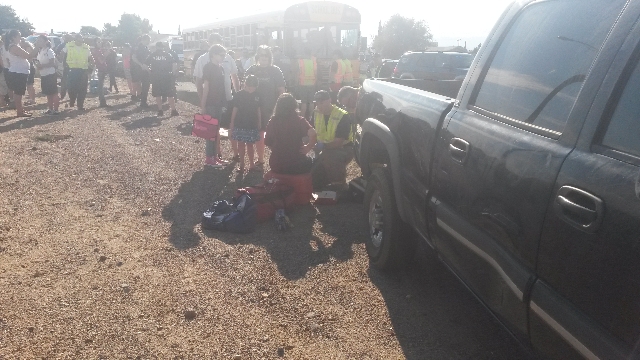 Police cited a man after five middle school students aboard the school bus he was driving were hurt in a Kingman, Ariz., traffic accident Thursday.
The crash occurred about 7:45 a.m. at the intersection of Stockton Hill Road and Potter Avenue.
The driver, 21-year-old Cody Strawan, pulled the school bus in front of an oncoming Toyota Corolla, said police spokeswoman Jennifer Sochocki.
She said the car's 66-year-old driver and the 89-year-old passenger were hurt when the car t-boned the passenger side of the bus.
Northern Arizona Consolidated Fire Chief Pat Moore said 18 students were aboard the bus at the time of the crash. He said none of the children appeared to have suffered external injuries.
Five of the students were transported to Kingman Regional Medical Center for evaluation and released after treatment.
The women were taken to the hospital for treatment of non-life threatening injuries sustained by the deployment of airbags within the vehicle.
Sochocki said Strawan was cited for failure to yield to oncoming traffic.