U.S. military chief, winningest coach talk to Nellis airmen
August 13, 2015 - 5:50 pm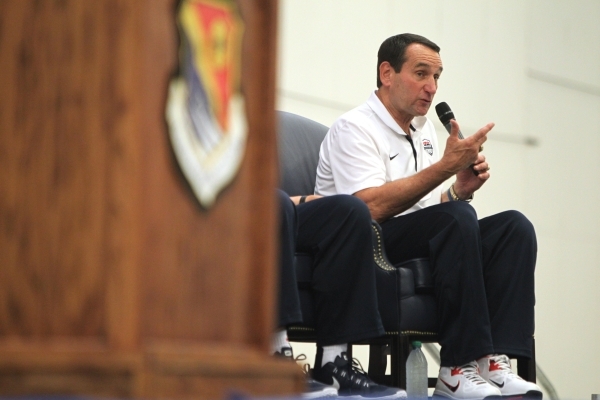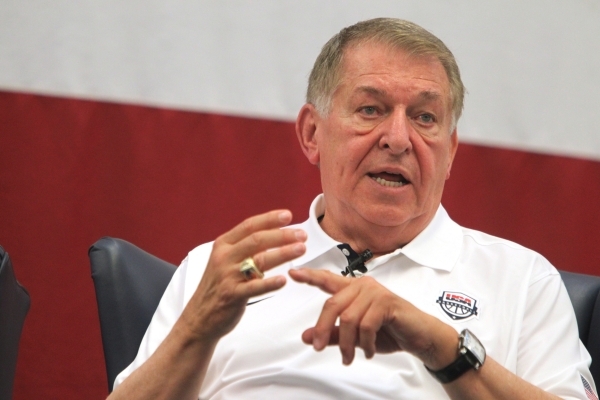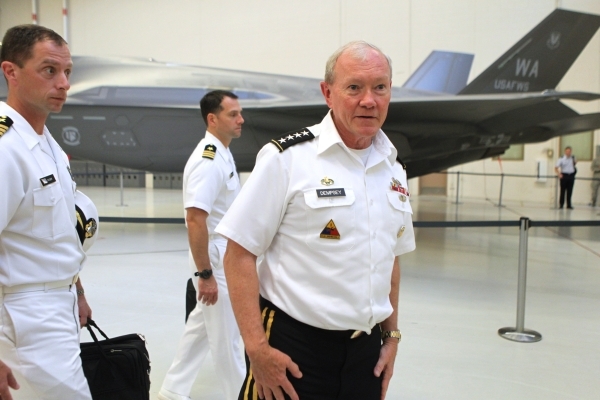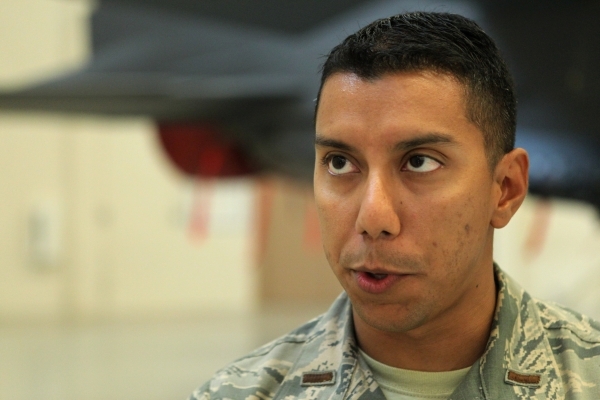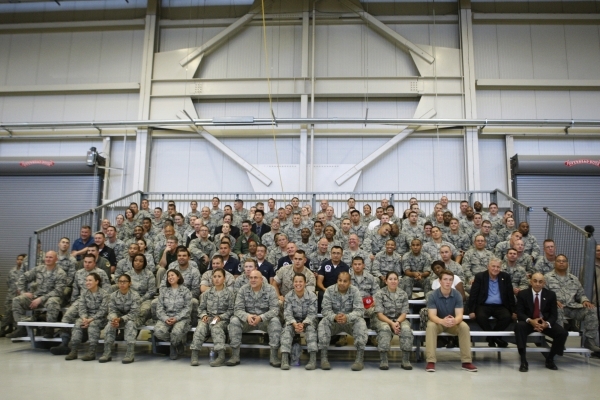 The nation's top military officer teamed up with the winningest college basketball coach Thursday to let airmen at Nellis Air Force Base know what makes great leaders.
Besides courage, humility and expertise, Joint Chiefs of Staff Chairman Gen. Martin Dempsey and Duke University Coach Mike Krzyzewski — both graduates of the U.S. Military Academy at West Point, N.Y. — said motivation and inspiration are part of the mix.
"We're motivated to protect our country. We're inspired by each other," Dempsey said.
He cited the example of a Marine who was killed July 16 at a recruiting center in Chattanooga, Tenn. The man was not running from the building where a gunman had opened fire, but running to it to protect his fellow Marines.
"That's what inspiration looks like in the military," Dempsey said.
Krzyzewski, the USA national men's team head coach who led Duke to the NCAA championship this year, said he tells his pro players to grasp the three letters on their uniforms, "USA," which are bigger than their names.
"You are not playing for the United States. You are the United States. When you get that sense of ownership, that's when you become champions," he said.
Dempsey and "Coach K" shared the stage with Jerry Colangelo, managing director of the USA national men's team. He said leaders know success is tied to teamwork.
"We need to have the team concept," he said. "We can't afford to have individuals who are in it for themselves."
With ESPN analyst Jay Bilas as moderator, the three offered their insights to 400 airmen who gathered for the seminar inside a hangar as part of USA Basketball's Hoops for Troops and the Department of Defense's Commitment to Service initiatives.
One airman, 2nd Lt. Daniel Vargas, said a "key takeaway" from the seminar was leaders must always adapt, "which means you have to stay in touch with your people and remain humble."
Contact Keith Rogers at [email protected] or 702-383-0308. Find him on Twitter: @KeithRogers2.