Public gets more time to weigh in on Lincoln County 'solar zone'
August 13, 2015 - 10:30 pm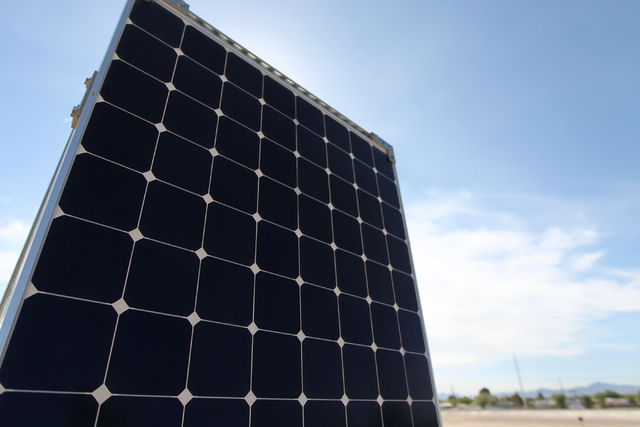 After getting no input in 30 days, the Bureau of Land Management will give the public more time to weigh in on its plans to fast-track solar energy development on 25,000 acres in Lincoln County.
The bureau announced Thursday it has extended the comment period until Aug. 28 for the so-called Dry Lake Valley Solar Energy Zone, about 150 miles northeast of Las Vegas.
It is the largest of five Nevada solar energy zones established as a way to speed up the review process for renewable power projects on public land. Such environmental reviews once took one to two years, but now can be finished in as little as six months by pre-screening tracts of federal land deemed suitable for development and designating those areas as solar energy zones.
The Dry Lake Valley North zone has the potential to produce up to 4,000 megawatts of solar energy, bureau officials said.
The draft mitigation strategy for the energy zone can be found on the project website: http://on.doi.gov/1frnwSM.
Written comments may be mailed to program manager Dan Netcher at the BLM Ely District Office, HC 33 Box 33500, Ely, NV, 89301, or emailed to [email protected]
Contact Henry Brean at [email protected] or 702-383-0350. Find him on Twitter: @RefriedBrean