Student sues CCSD for banning formation of anti-abortion club
August 13, 2015 - 10:00 am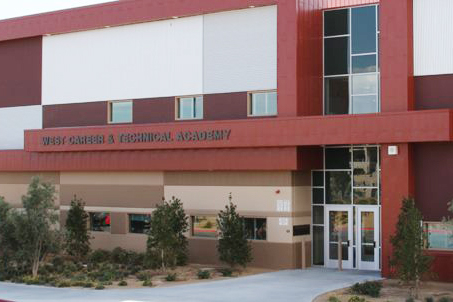 A not-for-profit law firm filed a federal lawsuit Thursday against West Career and Technical Academy and the Clark County School District on behalf of a student who administrators prevented from forming an anti-abortion club.
The complaint, filed in U.S. District Court in Las Vegas, challenged the denial of student Angelique Clark's application to start a chapter of the Students for Life club as a violation of her free speech rights, according to a news release.
Clark, who initially submitted her application in December, said in the news release that school officials waited two months before informing her of their decision to deny the application because the topic was controversial.
District policy permits student groups to meet outside of class time, provided they have a faculty adviser. But in May, when the law firm Thomas More Society sent a letter to the high school principal demanding approval of the club, the district said no faculty member had committed to sponsoring the organization.
The lawsuit asks a federal judge to require immediate approval of Clark's club pending permanent resolution in court, the news release says.
This is a developing story. Check back for updates.
Contact Neal Morton at [email protected] or 702-383-0279. Find him on Twitter: @nealtmorton