Group proposes transforming Cashman Field to soccer venue
August 13, 2015 - 10:24 pm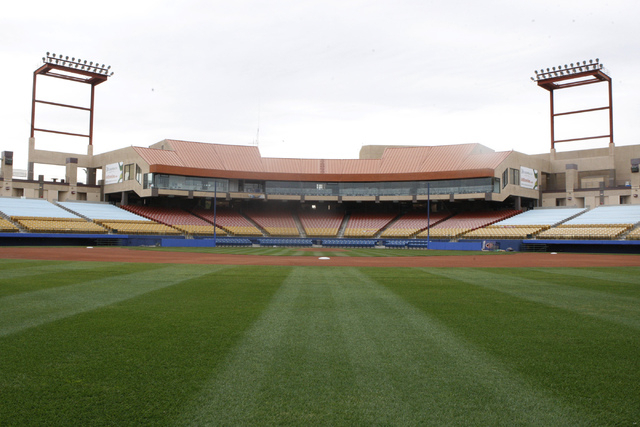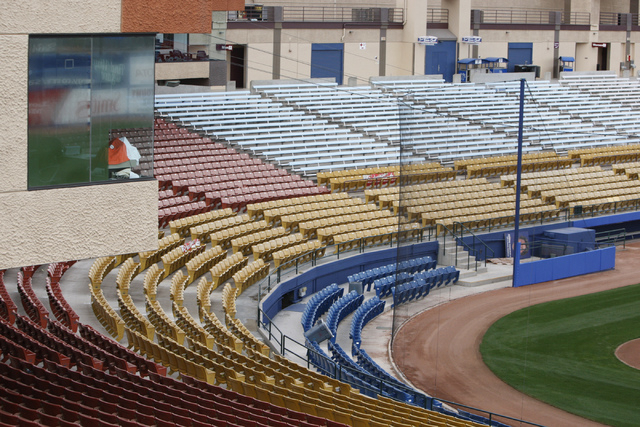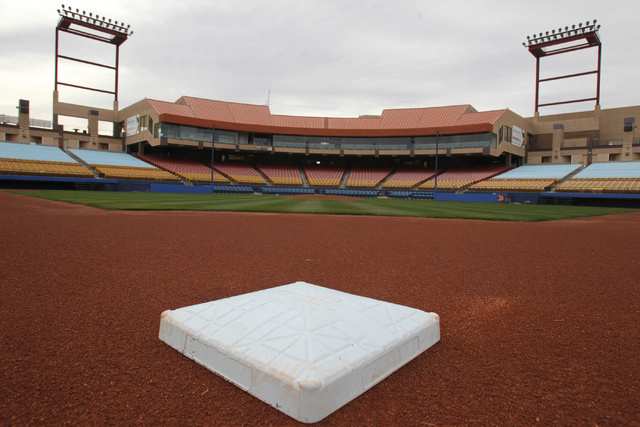 A development group is pitching the city of Las Vegas on a plan to convert Cashman Field into a professional soccer venue as the first step to attracting a Major League Soccer franchise to Sin City.
"With the support of the City and rights to Cashman Field our plan has the combination of ingredients to secure an MLS franchise," according to an Aug. 11 letter from Laus Abdo of AGP Capital, which wants to have professional soccer at the redeveloped site in 2018.
Mayor Carolyn Goodman confirmed Thursday night that she met with Abdo's group about the soccer proposal for Cashman Field within the past two months.
"Let's see a firm proposal," Goodman told the Las Vegas Review-Journal.
That soccer stadium proposal is outlined in a seven-page letter written to Deputy City Manager Scott Adams and Bill Arent, the city's economic development chief.
The plan: "First, we intend, without the use of public funds, to significantly upgrade the existing facilities at Cashman Field. Second, subject to the timing of access to Cashman Field, we will make the 'new' Cashman Field home to professional soccer in advance of securing and fielding a Major League Soccer (MLS) club."
The soccer stadium proposal would require an agreement with the Las Vegas 51s baseball team and the Las Vegas Convention and Visitors Authority, which manages the Cashman facility. Owners of the Las Vegas 51s would like to move the team from Cashman to a new ballpark near the Downtown Summerlin district.
AGP Capital's partners are Scott Watt and Bob Schulman of Watt Companies; and Jason Ader of Ader Investment Management. The group is working with soccer consultant Roger Tabor, who joined former governor and U.S. senator Richard Bryan to meet with Adams and Arent on July 14 about the Cashman redevelopment proposal.
The development team also proposed to redevelop land along Las Vegas Boulevard from U.S. Highway 95 to Cashman Field for downtown housing.
The group wants to acquire an MLS franchise either by building a soccer-specific stadium and purchasing a team for $300 million to $500 million or establish and grow a professional soccer fan base through a minor-league franchise, according to the letter.
"With the existence of a proven market for professional soccer and a downtown stadium, access to an MLS franchise greatly improves. This approach has worked successfully in several cities, including Portland and Orlando, each of which now boasts a successful MLS team. We believe, as we think the City does, that in Las Vegas either approach can succeed," the letter said.
Las Vegas made an unsuccessful bid for an MLS team earlier this year when it teamed up with Findlay Sports & Entertainment and The Cordish Companies for a soccer stadium proposal in Symphony Park. That stadium proposal required public funding, which proved politically controversial and MLS officials ultimately scratched Las Vegas from consideration for a franchise.
Contact Alan Snel at [email protected] or 702-387-5273. Find him on Twitter: @BicycleManSnel.