LV Sands asked to post bond on award
October 11, 2008 - 9:00 pm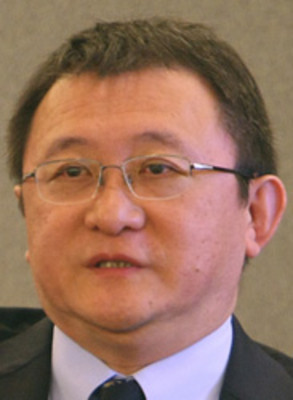 Attorneys for a Hong Kong businessman who won a multimillion-dollar judgment against Las Vegas Sands Corp. are asking a judge to order the casino operator to post a bond on the award because the current economic meltdown has affected the company's fiscal stability.
Las Vegas Sands' stock price has tumbled to historic lows over the past month, greatly reducing the company's market capitalization. Chairman and Chief Executive Officer Sheldon Adelson loaned the company $475 million on Oct. 1 to help the company meet its liquidity requirements and to avoid triggering a $5 billion loan covenant.
"The global financial crisis has called into question Las Vegas Sands' financial liquidity and ability to pay its debts," according to a motion submitted Friday to District Judge Michelle Leavitt.
Also, Las Vegas Sands publicly stated in an Aug. 11 filing with the Securities and Exchange Commission that it has not set aside any money to cover the judgment.
"In the absence of recorded reserves or a bond, it is unclear whether (the) judgment is secure," according to the motion.
In May, following a six-week trial, a Clark County jury awarded Richard Suen $43.8 million. An additional $14.8 million in interest was tacked onto the verdict. The jury found in favor of Suen, who claimed he should be compensated for helping Las Vegas Sands win a lucrative Macau gaming license in 2002. The lawsuit was filed in 2004.
Las Vegas Sands is appealing the $58.6 million judgment. A hearing had been set for Sept. 29, but was postponed until November.
In its SEC filing, Las Vegas Sands told investors it believed the verdict would be overturned. In July, Las Vegas Sands attorneys asked for a new trial or that the judgment be reduced. Attorneys claimed the evidence in the case shows the award shouldn't be for more than $24 million.
In seeking a bond to cover the verdict, Suen's attorneys cited the current stock market crisis. Shares of Las Vegas Sands have lost 90.3 percent of their value since hitting their 52-week high, $144.56, on Oct. 2, 2007. On Friday, stock in Las Vegas Sands closed at $14.05, up 20 cents or 1.44 percent on the New York Stock Exchange.
Also, Adelson's investment, in the form of a 6.5 percent convertible note due in 2013, calls into question the company's stability, attorneys said. Adelson, personally and through family trusts, controls about 70 percent of Las Vegas Sands' outstanding shares. Adelson, once considered America's third-richest person, saw his net worth decline by $4 billion last month because of the slumping national economy.
Adelson joked to The Wall Street Journal that his "wallet's a little thinner" in an interview after making the cash infusion.
"Despite Adelson's attempts at levity, Suen can rightly question the security of his judgment after events of the past two months, and therefore requests that this court require Las Vegas Sands to immediately post the bond," attorneys wrote.
Contact reporter Howard Stutz at [email protected] or 702-477-3871.