Former Nevada Sen. Richard Bryan honored with statue at UNR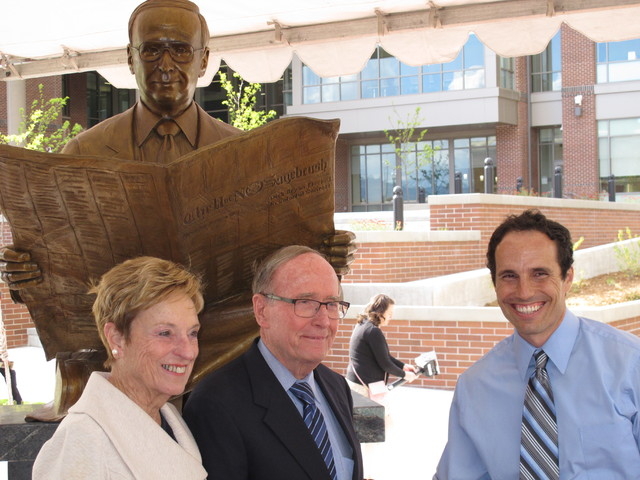 RENO — Former U.S. Sen. and Nevada Gov. Richard Bryan has become only the second person in the history of the University of Nevada, Reno, to have a statue dedicated in his honor at the school founded in 1874.
The 78-year-old Democrat was elected UNR student body president in 1958 and went on to 60 years of public service in Nevada.
Prior to the unveiling of his statue Friday, only Comstock silver baron John Mackay had been honored in such a way. The bronze sculpture depicts Bryan sitting on a bench, reading the school newspaper.
Gov. Brian Sandoval and a host of dignitaries joined nearly 200 students, faculty and others at the dedication ceremony.
UNR President Marc Johnson said Bryan is the school's only graduate to serve as student president, county public defender, state legislator, attorney general, governor and U.S. senator.