Palace Station's renovations include new bingo room, new buffet
February 21, 2017 - 1:23 pm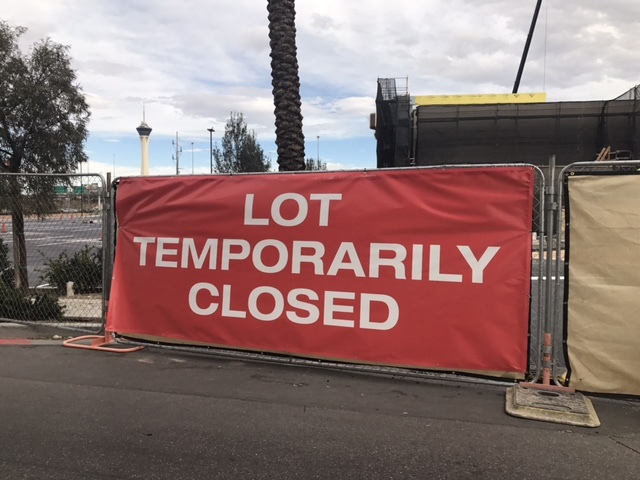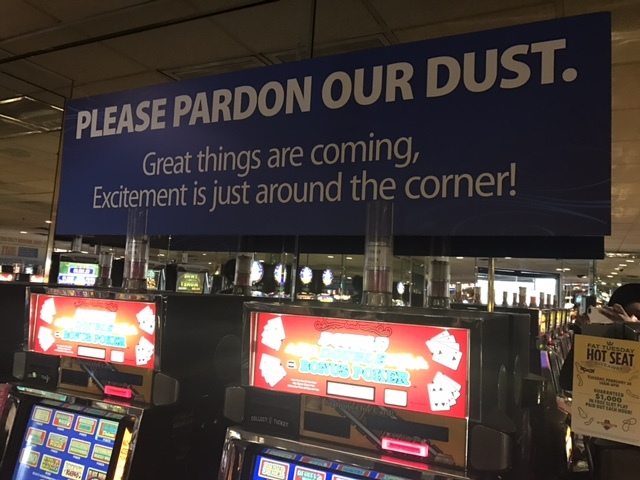 After celebrating its 40th birthday last July, Palace Station is getting a makeover.
The casino, 2411 W. Sahara Ave., received approval for reinvestment plans — which will include two construction phases — to renovate the property, according to Lori Nelson, vice president of corporate communications for Station Casinos.
The first phase of construction began last fall. It features a redesign of the casino entrance, including a redesigned valet area, new lighting and landscaping in the parking lot, updated wall coverings, carpet on the casino floor and a new bingo room.
"It's always time to make sure that the time and quality of the design is good," Nelson said. "It's important to bring new offerings to our guests to give them new reasons to come back."
Phase two will begin in the spring once these additions wrap up. It includes a new Feast Buffet and two additional restaurants on the first level. Nelson said this will take 16 to 18 months.
Palace Station, built in 1976 as the first Station Casino, has not undergone renovations since 1991 when it expanded the casino by 25,000 square feet. Smaller construction initiatives since have included updating the sportsbook last year and adding two restaurants (Charcoal Room and Little Tony's) about two years ago.
Palace Station's original train designs will be removed from the building's exterior, Nelson said, adding that the reinvestment will give the casino a "more clean, contemporary design" that is not themed.
Casino guests agree that it needed an updated look.
"I've seen the same old ugly building," said Mary Green of the southwest, who has been going to Palace Station for 15 years. "It's about time they spend my money. I'm happy about that."
Debbie Pitts of the southwest valley started going to the casino when she was a teenager with her father. She recalls one of the first major changes at the casino when the feast buffet was moved upstairs.
"It's changed a lot," she said. "I remember when the buffer was in the corner (downstairs). "It was huge. People used to come in like crazy."
Southwest resident Courtney Wilson said the casino was in desperate need of a face-lift.
"It was modern when they built it, but we grow fast," he said.
Of all the renovations, Palace Station guests said they were most excited about the bingo room.
Canada residents Shirley Plant and Florence Bates keep an ongoing, nine-year tradition of staying at Palace Station each time they visit Las Vegas. The avid bingo players are excited about the new room.
"We think it's nice," Plant said.
Nelson couldn't release any more details about the bingo room, but said it will be on par with Santa Fe Station's new 10,000-square-foot facility built last fall.
"This new bingo room will really wow our guests," she said.
Some parts of the casino have been blocked off as construction goes, but Nelson said signs are being used to cover most of it up.
"It's a pain in the ass while (the construction is) going on," said Coleen Wise of the north valley . "When you're used to parking (in one area), but you have to go around … that's the only thing, but as long as we're patient, It will be nice to see a change around here."
To reach View intern reporter Kailyn Brown, call 702-387-5233 or email [email protected] Follow her on Twitter @KailynHype.