Dog rescue group in Summerlin started because of tragic story
February 21, 2017 - 1:25 pm
Updated February 21, 2017 - 2:49 pm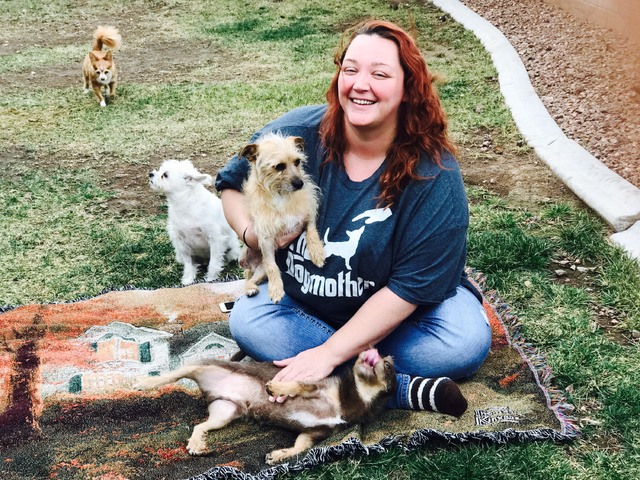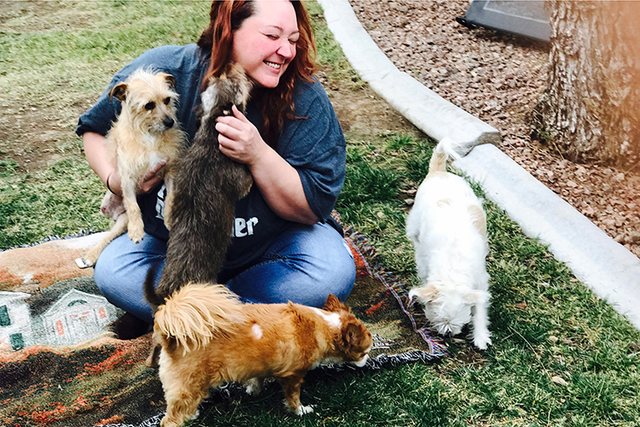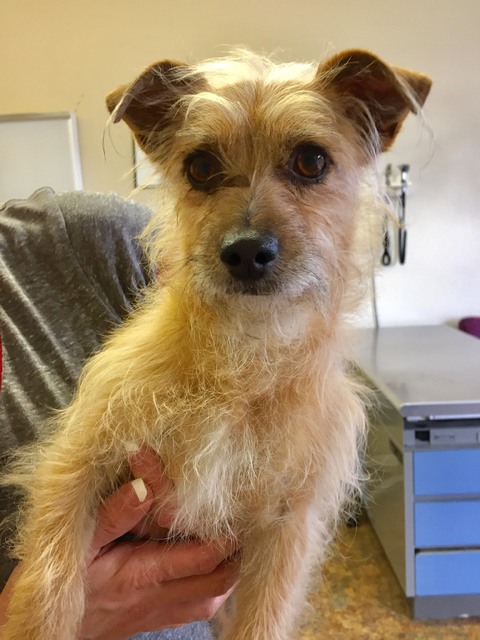 Cherie Durand didn't expect the new year to start with a case that tugged at her heart.
The owner of Anchors Up, a small-dog rescue, found a pooch online, with no name, scheduled to be euthanized in January. She told the animal shelter to hold off because she was on her way to pick him up.
"When I arrived, they handed him to me and said, 'He doesn't like walking,'" she said.
She named him Marcus. His leg likely was broken. Durand rushed the terrier to the East Charleston Animal Hospital. X-rays showed that Marcus' right rear leg was broken at his hip and his pelvis was shattered. His thighs were dark purple with wounds and road rash.
It looked like he was hit by a car.
"The consensus was to put him down. We never considered that an option, though," Durand said.
She met with six orthopedic surgeons. No one could fix it without amputation. Durand created a fundraiser with YouCaring.
"I've tried it before but never received a dime, so I was panicking," she said. "However, the photos were so horrific, and he was so beautiful, people started to donate," she said.
In total, $800 was donated. A dog-loving acquaintance donated the remaining $1,150.
"He's up and around now. He's still trying to understand why he doesn't have his leg," Durand said.
Some detective work led her to the man who found Marcus on the street. He said the dog was hit on New Year's Day and it took him two weeks before he was able to catch him.
Before Marcus, Anchors Up retrieved the dogs who were in shelters the longest, or in danger of being euthanized.
"There were so many, the list never ended," Durand said.
Now, because of Marcus, she searches shelters for dogs with medical issues.
Durand started Anchors Up last spring after driving to the Carson Animal Shelter in Gardena, California, to save some dogs.
The unusual name for a dog rescue comes from growing up in Rhode Island, where the state symbol is an anchor. She wears a necklace with an anchor every day.
"People think it's a seafood restaurant at first," she said.
Amy Ayala knew she wanted to foster dogs and found Anchors Up online. She became a foster parent last summer and has housed six dogs since then. Ayala currently houses two.
One time, she accompanied Durand to the Carson Animal Shelter to retrieve a cairn terrier and ended up keeping him. She named him Johnny Cash.
"He's this scruffy little terrier," Ayala said. "When I saw he had zero pledges, my heart went out to him. It was just before Christmas and Cherie was adamant that we (retrieve him). It took 12 hours to go and come back; it was raining and we had to take detours and everything but I'm glad we went."
Ayala said she loves it when a dog goes to someone who "treats them like family, not like a pet."
Anchors Up has retrieved 56 dogs while helping to place an additional 23 for other groups.
"And I only had myself and four volunteers," Durand said. "I'm pretty good at finding great homes almost immediately. I can't pull one without a foster or an adopter, so I try to network quickly so I can save more. There's no shortage of dogs in need of homes."
Visit anchorsuprescuegroup.org.
To reach Summerlin Area View reporter Jan Hogan, email [email protected] or call 702-387-2949.