Nevada, Colorado join other states to guide end of virus restrictions
Updated April 27, 2020 - 12:09 pm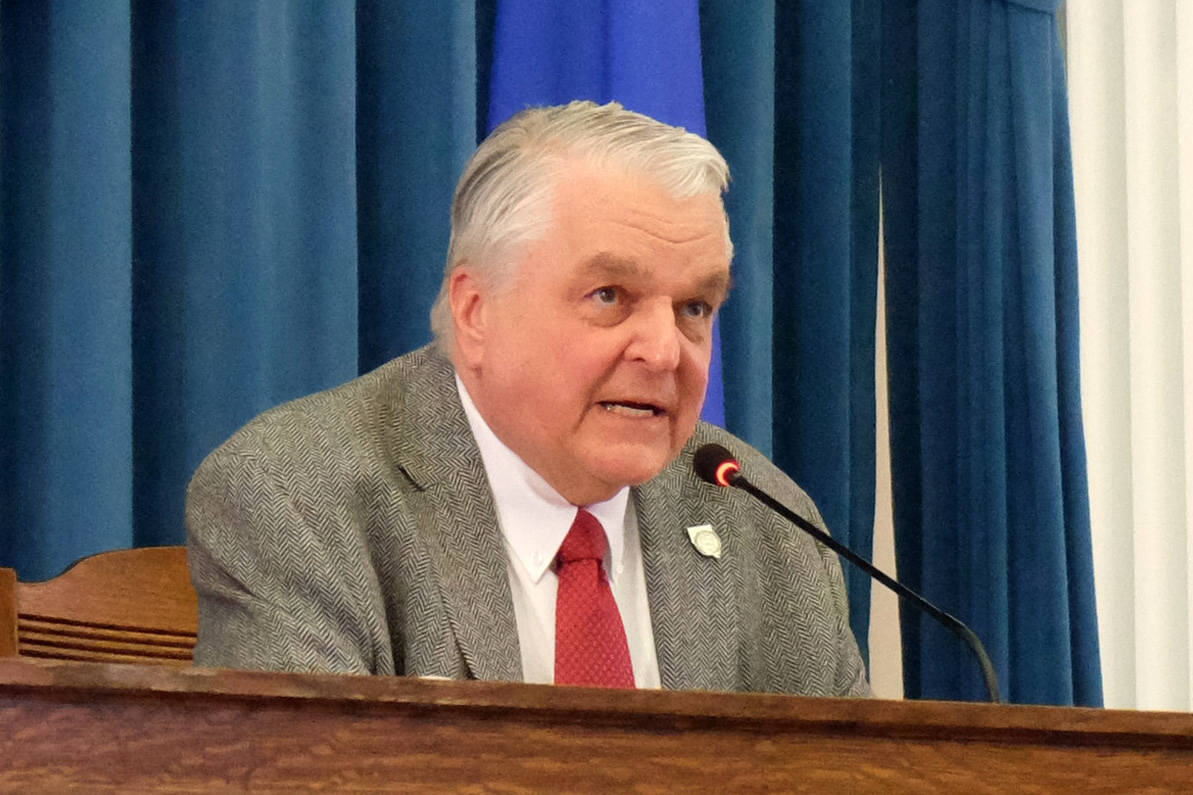 CARSON CITY — Gov. Steve Sisolak and his Colorado counterpart announced Monday that they have joined the Western States Pact, a group formed by California, Oregon and Washington to create a broad framework for when the collective states will lift restrictions imposed to fight the spread of the coronavirus.
Sisolak said in a statement that he believes the "sharing of critical information and best practices on how to mitigate the spread, protect the health and safety of our residents, and reopen responsibly will be invaluable as we chart our paths forward.
"Millions of visitors from our fellow Western states travel to Nevada every year as a premier tourism destination, and this partnership will be vital to our immediate recovery and long-term economic comeback," Sisolak added.
The pact was formed April 13, with the governors of the original three states saying they would work toward identifying the best metrics to guide the reopening process. A similar pact was formed by states in the northeastern U.S. this month.
"Coloradans are working together to slow the spread of COVID-19 and have important information to share with and to gain from other states. I'm thrilled Colorado is joining the Western States Pact," Gov. Jared Polis said in a statement. "There's no silver bullet that will solve this pandemic until there is a cure so we must have a multifaceted and bold approach in order to slow the spread of the virus, to keep our people safe and help our economy rebound."
Nevada joining the pact comes roughly a week after Sisolak laid out certain public health benchmarks that must be met before the state will enter "phase one" of relaxing social distancing directives that began March 15, many of which mirror federal reopening guidelines.
The governor has not committed to a start date for the phased reopening, saying that the metrics and his team of medical experts will determine when it begins.
In recent weeks, Sisolak and other governors have faced growing pressure to ease those restrictions and to offer a clearer time frame for when they could be lifted.
In Colorado, Polis started rolling back some of those restrictions Monday, with some retailers being allowed to reopen for curbside pickup and some being allowed in-store customers starting Friday.
Denver Mayor Michael Hancock and other leaders from municipalities in the state, however, have expressed concern about easing restrictions over worries that their areas are not equipped with enough testing or have not seen a sufficient decline in new COVID-19 cases. Hancock recently extended the city's local stay-home order until May 8.
For Nevada to meet the benchmarks laid out last week, officials will need to see a 14-day decline in new cases and hospitalizations from COVID-19, as well as sufficient capacity in the health care system to conduct contact tracing of infected people, expanded testing of people with coronavirus symptoms and more test processing by labs.
Sisolak's current stay-home, business-closure and other social distancing directives are set to expire April 30, but he said in recent news conferences and interviews that some of those will have to be extended.
Contact Capital Bureau Chief Colton Lochhead at [email protected] Follow @ColtonLochhead on Twitter.