Belinda Carlisle has no regrets about leaving the US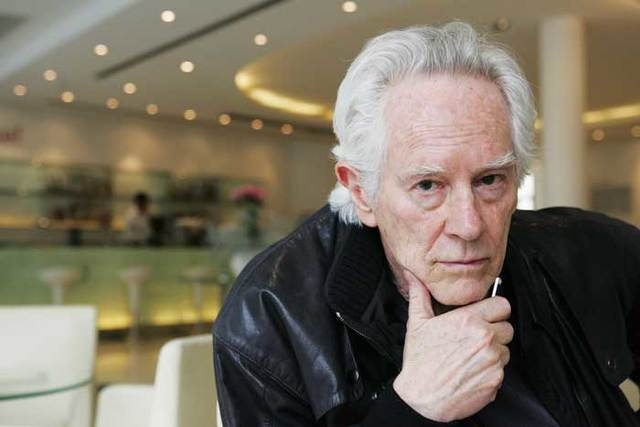 Belinda Carlisle will sing her pop hits in Las Vegas this weekend in between A) moving to Thailand, B) starring in a Go-Go's farewell tour, and C) creating a chanting album.
Let's take this one news item at a time.
"We're going to Bangkok. I love Bangkok. It's the city that has everything," said Carlisle, who will sing "Mad About You," "Heaven is a Place on Earth" and other songs Saturday and Sunday at the Orleans Showroom ($44-$65).
"If it doesn't work, we can move back" to France, she said.
When she and husband Morgan Mason moved to France in the 1990s, friends thought they were nuts.
"It was one of the best things we've done. Honestly. Top three," she said. "I would encourage anybody who's thinking about doing that to do it. A lot of people can work from their computers now," from just about anywhere in the world.
Raising their son Duke Mason in France gave him global perspective.
"The world isn't just America," Carlisle, 57, said. "To a lot of people, America is the center of the universe, and it's just not."
Duke Mason, 24, is a progressive LGBT activist, politico and writer living in California. His dad was an insider in the Ronald Reagan administration. (Duke's grandad was acting legend James Mason.)
Meanwhile, Carlisle, 11 years sober off cocaine, has been recording music without borders for a decade. In 2007, she put out a French-language album.
Now, after practicing kundalini yoga for years, she was inspired by chanting artists to record her own, less traditional chanting album. It's in a pop format. It appears destined for a January release.
"You could be listening to this music coming from another room, and you'd think it was a pop album. But you walk into the room, and it's repetitive chanting," she said.
She guesses about 90 percent of the music she listens to is devotional.
"I don't know if I'll ever do a full-on pop album again," she said.
She'll be back in Vegas May 22 when the Go-Go's perform at the Billboard Music Awards. The band will bring its farewell tour to Mandalay Bay Beach on Aug. 26.
MCCLURE'S GOT THE BEAT
I got on the phone with Michael McClure, one of the last Beat poets around, because he will give a free reading at 7 p.m. Saturday at the Winchester Cultural Center, then a free writer's workshop at 2 p.m. Sunday in the Flamingo branch of the Clark County Library.
I didn't ask McClure, 83, what it was like to be friends with Jim Morrison and Doors keyboardist Ray Manzarek, or what it was like to appear in Martin Scorsese's 1978 film "The Last Waltz" or to write Janis Joplin's "Mercedes Benz," because these questions have been done and done.
Instead, I asked the big poet big questions.
Does he have hope in humanity?
"Yeah, how could you go wrong after a million years? We must be doing the right thing," he said.
Humans have a good track record, I said.
"Maybe that's an answer to a koan: 'Good track record,'" he joked.
(A koan is a Zen meditation, most famously, "What's the sound of one hand clapping?")
What does he think about the way people are evolving socially?
"Each of our lives is an evolution, you know? Evolve, evolve, evolve, and then devolve (death) — quickly if you're lucky," he said.
Who are his favorite painters?
Jackson Pollock. Clyfford Still. Mark Rothko.
"They are not limited by time, space, or dimensions, or even the edge of the canvas," he said. "They're primitive. I'm a primitive. I use pencil and pen to write with, (much like) somebody making an arrow, or making a bow."
BEATLES ART
It's not often the remaining Beatles interests release new material, but on Saturday, acclaimed comic book artist Alex Ross will unveil new Beatles images in Las Vegas.
The award-winning Ross — known for painting Superman and other superheroes in clean, triumphant pride tones — has drawn portraits of pop music's four most famous men against the backdrop of a glowy, vibrant "Yellow Submarine" era.
This is the first time the Beatles (and their umbrella company Apple Ltd.) have approved an officially licensed, outside artist in 30 years.
Saturday's unveiling is free to attend, 3:30-6:30 p.m, while Ross signs autographs in the Beatles Shop of Mirage resort.
Doug Elfman can be reached at [email protected] He blogs at 2realnews.com/elfman. On Twitter: @VegasAnonymous